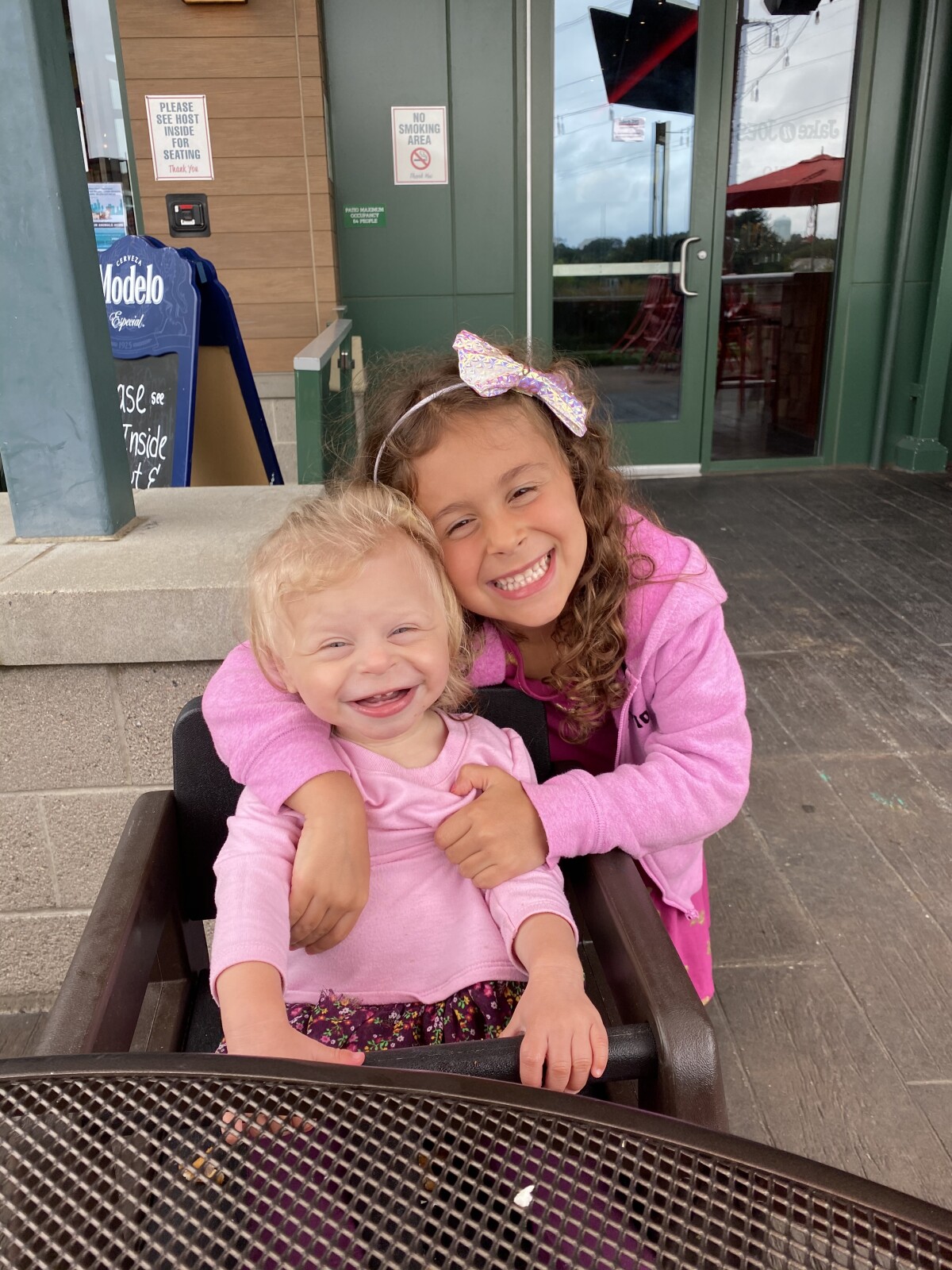 Dear "Typically-abled" Child of Mine,
When I first received your sister's diagnosis, one of the first coherent thoughts I had was, "How will Elliana handle this?" "Will Elliana feel burdened by the role she fell into?" "What if I am so overwhelmed with Elyssa's special needs that it seems to you that I forgot about your needs?" I couldn't get passed the lack of control I felt about how all of this change was going to shape you. I wrongly exited the present and started living in your futures. In the world of unknowns and anxiety. "What if someone made fun of you for having a sister who was differently-abled?" All I could think about was how this wasn't going to be fair to you, how you didn't sign up for this, and how you were going to feel slighted. You see, at that point in our journey, I didn't understand the complex world of differently-abled. In fact, I am still working to understand its many nuances.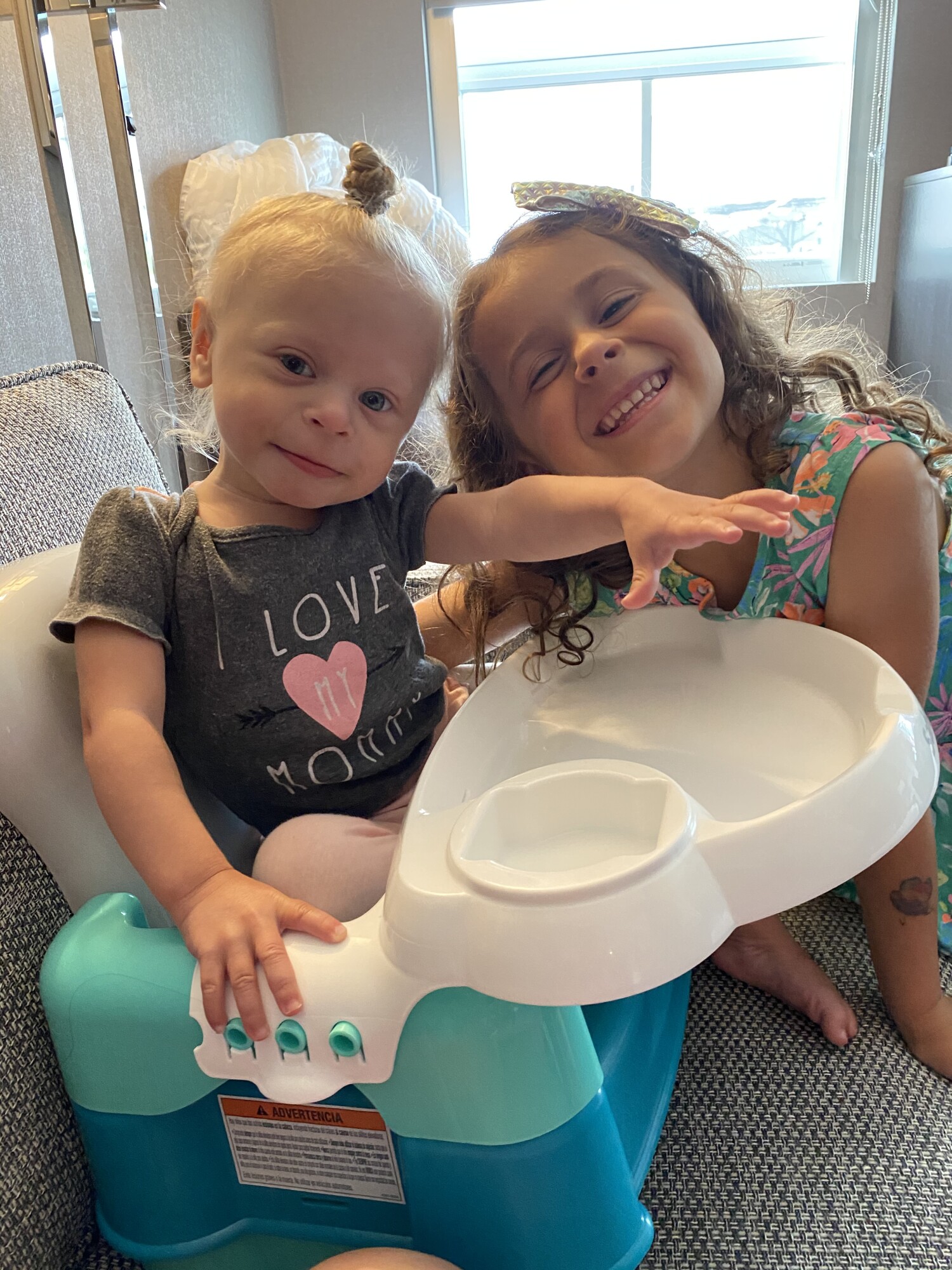 Fast forward a bit to our family trip to Boston. A trip I planned with both you and your sister in mind. My heart couldn't be fuller right now as I close my eyes and think of all the good that took place on this trip. There was so much happiness shared. Everything was centered around our two perfect girls, our family. I don't even think you were aware but I watched you at the park with your sister and it taught me a lesson. Yes, even as an adult you learn lessons. Anyway, Elyssa was playing in the splash park for the first time and she was going up to others with a smile and attempted hug LOL. You picked up on the fact that during a Pandemic some of the other children maybe didn't want to be touched or you just wanted to let her know you were there so I watched you go over and very subtly grab her hand and bring her to another sprinkler a few feet away. You have this unique read on things for your age and such innate protection for Elyssa- always have.
It was at this moment that I realized what I initially failed to think about with Elyssa's diagnosis. It's called the flip side. And the flip side usually requires you to surrender your fear and follow your faith. My focus should have been on how wonderful her diagnosis could be in your world. How having a sister with special needs can help strengthen your already amazing character traits and instill strong core values in your life. For example, when you see your sister working hard to accomplish something that comes so naturally to you, I pray you learn humility. When you are tempted to judge someone based on anything other than the kindness of their heart, I pray you learn to not judge a book by its cover. When you see Elyssa's concern for someone she barely even knows, I pray you learn how important compassion is. When Elyssa greets you with a smile from ear to ear because she loves you more than you can imagine, I pray you do the same with her. Because of your sister, I hope you can by-pass some of the shallowness that comes with youth and in turn teach others who haven't been as fortunate as you about these crucial life lessons.
Things won't always be fair. There will be times when I am seemingly too concentrated on the "inns and outs" of being a special needs mom, but I will try my best to always settle the score. My love for you burns just the same and runs deeper than the ocean. You have the secret to life right in front of you: Life isn't all about you and when you make your life about others, you get so much more in return. I learned that one from Poppy. I hope you teach each other to love, to love all people, and to love them well. You two are gems and I can't believe I get to call you both mine.